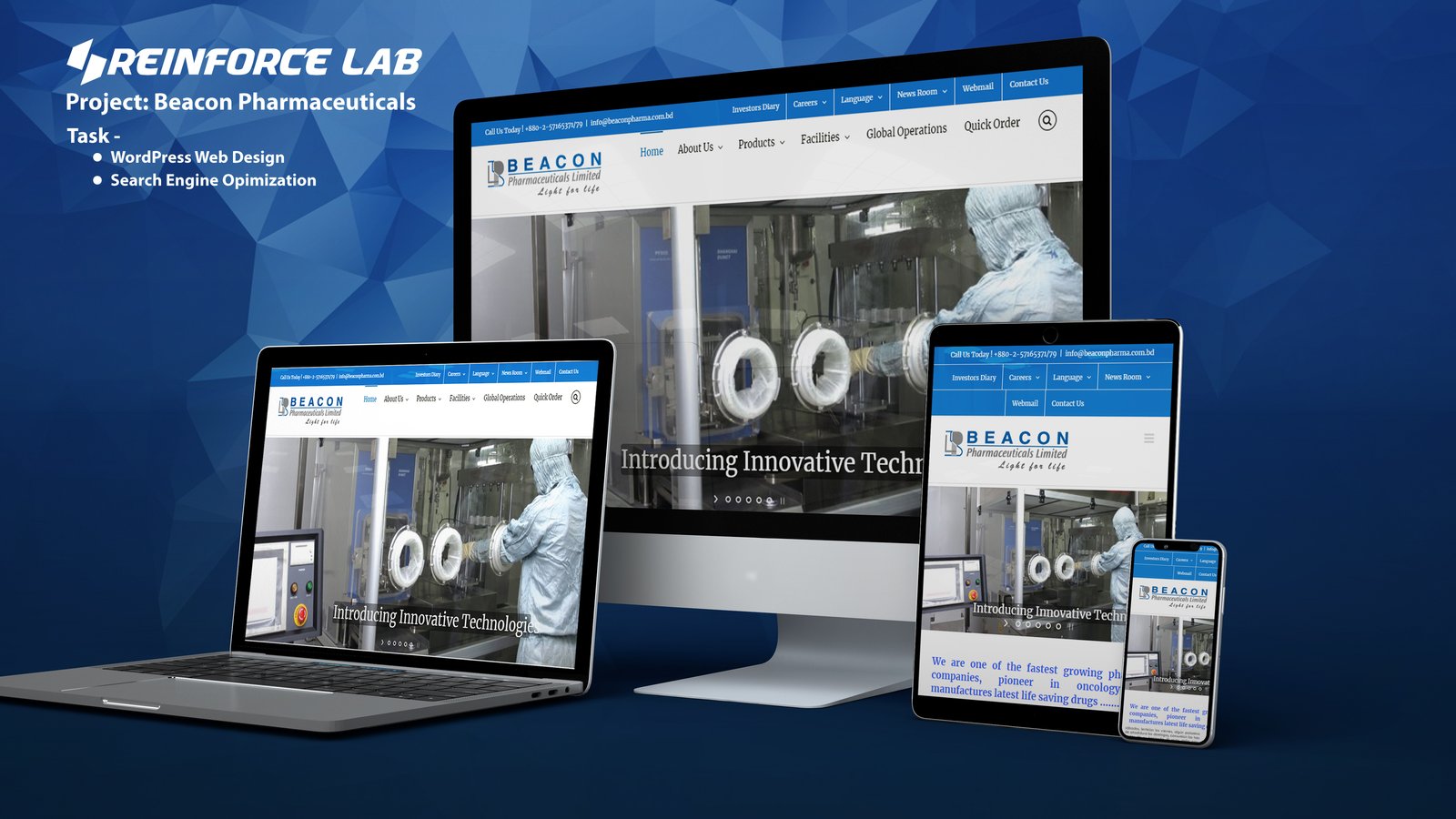 Beacon Pharmaceuticals Limited is the number one oncology pharmaceutical companies of Bangladesh. Also one of the leading and fastest growing pharmaceutical companies of Bangladesh. The Company started its operation in 2006.
Manufacturing plant of Beacon has the finest infrastructure & facilities developed and engineered by European consultants to conform world class standards like US FDA,UK MHRA, TGA Australia and WHO GMP. Beacon has dedicated facilities to manufacture lifesaving oncology, Biotech and Hi-Tech & conventional general products. The company manufactures more than 200 world class generic drugs and even successfully introduced a number global first generic drug.
Skills:
Theme: Avada Framework 4.0.2
WordPress Version: 4.5.2
PHP Version Requirements : 5.6
MySQL Version Requirements: 5.6
Address
Suite: 601, Level: 6,
Concord Tower, 113 Kazi Nazrul Islam Avenue, Dhaka-1000, Bangladesh.
Email
hello@reinforcelab.com
service@reinforcelab.com
support@reinforcelab.com
Open Hours
Sat: 10am - 6pm
Sun: 10am - 6pm
Mon: 10am - 6pm
Tue: 10am - 6pm
Wed: 10am - 6pm
Thu: 10am - 6pm
Fri: Closed