About The Unix Jutex E-Commerce Project
Reinforce Lab is very happy to work with Unix Enterprise to build their Unix Jutex ecommerce shop. They have very unique custom-made designs which are very attractive. The people in this company are very friendly to work and very helpful indeed.
Reinforce lab used logo color of the company to build the website. At the same time, we have maintained modern and high quality ecommerce shops standard to comply with current ecommerce industry looks.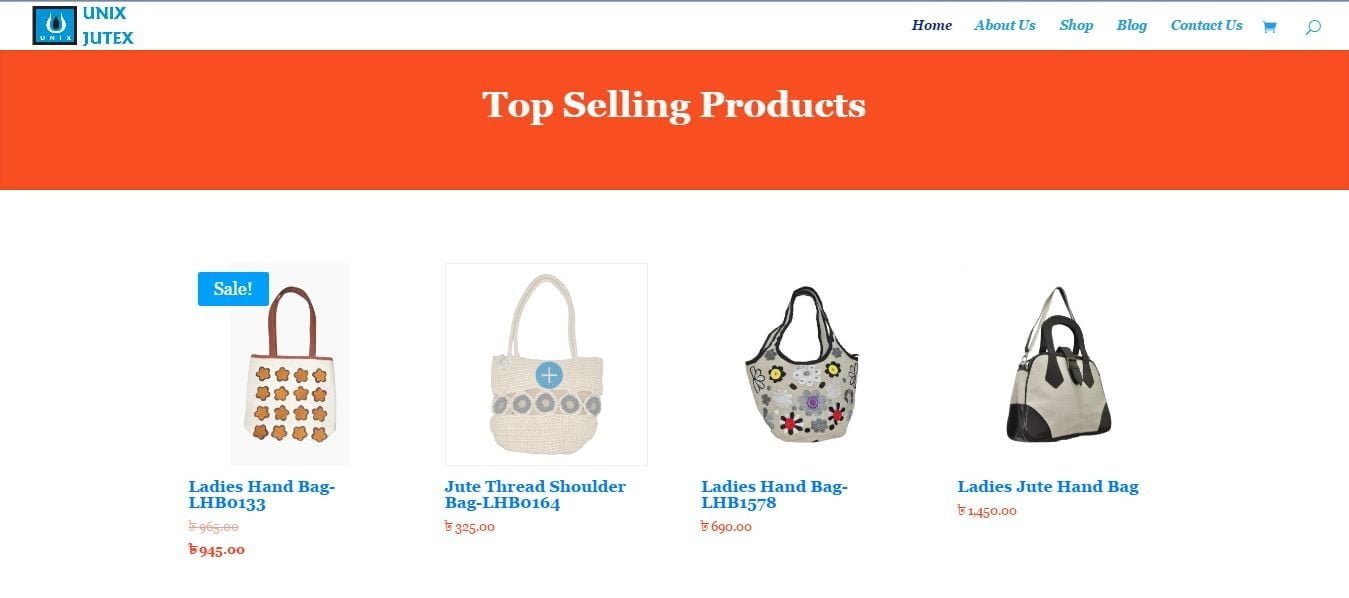 Unix Jutex is one of the leading jute products manufacturer and exporter of high quality eco-friendly bio-degradable jute products around the world.
Unix Enterprise has started its journey on 2014 with a vision of green world.
To come back the golden fiber of Bangladesh from the brink, they are committed to produce good quality jute and burlap handicraft products to meet the demand of consumers as Theyll as to keep the world green.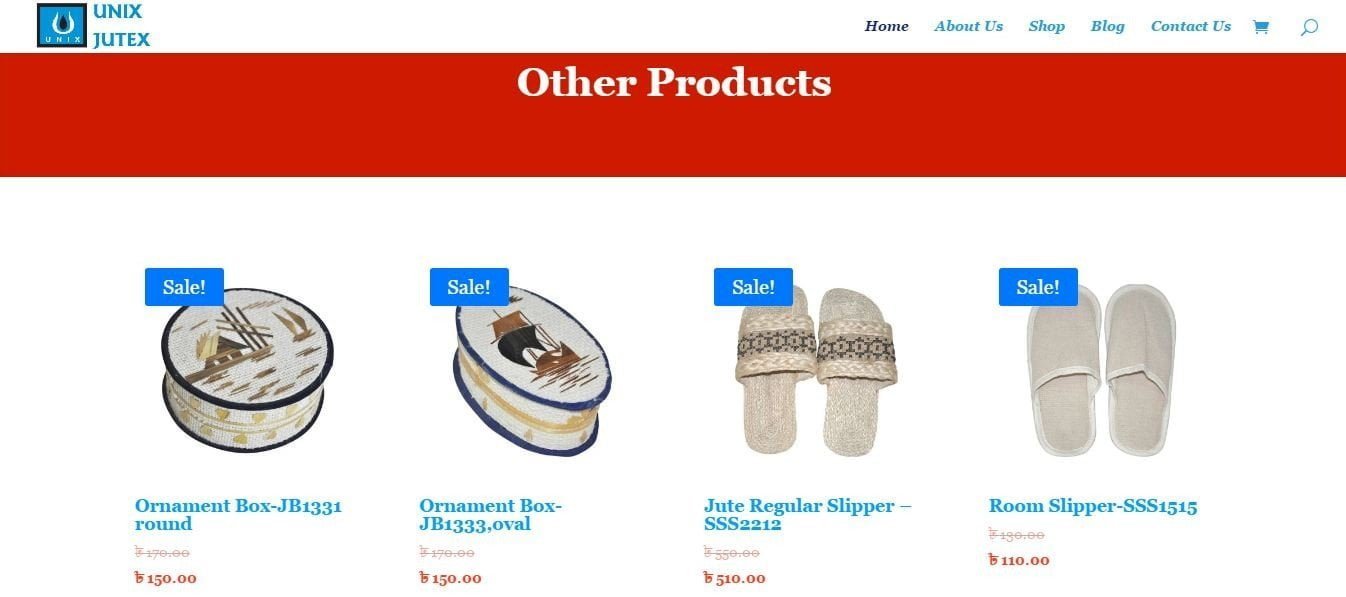 Their mission is to raise the global awareness for preventing the adverse impact of synthetic products in the world.
With growing environmental awareness, jute, which is biodegradable, has become the preferred alternative to polluting synthetic bags and plastics.
We have ensured best quality design for the website to make it user friendly for the customers. We have also set several call action to increase the sales rate of the shop. We also tried to make the full quality shop with an affordable price.
Tools & Skills:
Technical Language: PHP
Theme: Divi Multipurpose Theme
Pugins: Divi Builder
WordPress Version: 4.5.2