Do you want your Google My Business listing to outrank competitors in this world of advanced digital marketing? Then our GMB SEO Services is what you're looking for!
Perfect GMB SEO services can help you be one of the best businesses in your local search option.
Even hiring an expert agency for your GMB optimization service can boost your traffic in the fastest time.
Also, it can increase your sale.
If you are running a business targeting local customers, there is no alternative to GMB service.
So, in this blog, we will share Google My Business Optimization, why you need it, and how to do it.
Let's start with –
What is Google My Business?
Managing a company's online presence on Google is simple with Google Business Profile.
It helps customers discover you when they search for similar items and services in their local region.
Your Google My Business profile provides directions for customers to find your establishment.
Having a Google My Business profile also helps your local search engine optimization (SEO).
You can provide your prospective consumers with more information about your company.
When they perform a Google search, if you register your business with Google.
If you have a company, you can use Google Maps to find it.
Opening hours and phone numbers are included in the search results for convenience.
For starters, it's free and lets you choose how your company appears in Google Search and Maps.
Connect with consumers, publish updates, advertise your goods and services, take online purchases, and more with your business profile.
Using Google My Business Profile, business owners and managers may see how often their Google Maps Business Profile has been seen.
Profile view analytics will help you see your firm's popularity among existing and future clients.
The owners and managers can only see the profile insights of the business profile.
For example, improved foot traffic for different branches of a business can be improved with Google My Business.
While GMB is oriented toward local businesses, it can also benefit other enterprises.
For example, a detailed listing with complete information is an effective recruiting tool.
I'd like to share some intriguing GMB optimization service data with you.
To get to the first page, 90% of people only click on links that go to the first result.
64% of customers have utilized GMB to discover a local business's contact information.
Every month, Google Search and Maps get the most traffic from searches for hotels.
In Google search results, 70% of clicks go to organic results, while 30% go to AdWords.
In the same way, your website has to be optimized, so does Google My Business need to be managed.
Why is Google My Business Optimization Service Important? 
The Google My Business Optimization Service is intended for businesses with an intention to optimize GMB listing.
But are not sure whether they are doing everything possible to get the best results.
Instead of spending months researching best practices and weeks putting those ideas into action.
Our Google My Business Optimization Service can get you expert-level outcomes without all this hassle.
With this service, you will directly interact with our SEO specialists, who will review your current ranking.
Eventually, it will implement an action plan to help you rank higher at the top of the search results.
As now you know about Google My Business and its importance so let's get jump into another essential part of this –
Google My Business Optimization Service
How to Create A Google My Business Profile?
In this portion, I'm adding 6 easy steps to create your business profile on Google My Business.
So let's go!
Sign into Google's Business Profile Manager
Google Business Profile Manager will automatically log you in if you already have a Google account associated with your device.
You can also log in using the information associated with your usual Google account, or you may create a new account on Google.
Include your Business There
Please enter the name of the firm you represent here.
If your firm is not included in the drop-down box, you should add it to Google.
After you have determined which category best suits the requirements of your business, choose it and then click the Next button.
Indicate Where you are Located
Choose the option "Yes" if your company operates outside a physical location that customers may visit.
After that, please tell us where your firm is located.
You can also be asked to locate the spot on a map and set a marker to point people in the right direction.
Even if your company does not have a physical location that customers can visit, it is still feasible to determine the service regions it covers.
Then, press the Next button. Unless you provide a physical location, Google will ask you to choose an area in which you live.
Click Next after selecting from the drop-down option.
Give Others a means to Get in Touch with Your Business
It is vital to give customers easy-to-locate contact information, such as a phone number and website, so they can find you quickly.
You are not required to provide a phone number if you do not want to be contacted by telephone and would rather not be bothered.
When all of your information has been entered, click the Next button.
Verify if your Organization is a Legitimate Operation
Using a Post Office Box instead of an actual address is not acceptable.
This information is only made public or shown on your Google Business Profile for the purpose of fulfilling Google's verification requirements.
After you've entered your address, click the Next button.
You will be given the suitable options to choose from in order to validate your account, so please be patient.
Companies with a physical presence will have to wait to get a postcard in the mail before verifying their location.
To validate a company's presence in a service region, all that is required is an email address.
Visit the website https://business.google.com/ and provide the five-digit verification number you were given.
Then, to authenticate your business, click the "Verify" button.
You will get a confirmation page after verifying the information you provided.
On the next page, click the Next button.
Make Adjustments to your Identity on the Internet
Please provide a succinct summary of your business and submit a few relevant photographs.
In the next section of this article, we will go through ways to enhance the content of your profile.)
When you are ready, please click the Continue button.
You have been transported to the administrative interface of the Business Profile Manager.
The management of your business profile, insights and messages, and the development of Google AdWords are all possible from this location.
And this is how you are done with your Google My Business Profile for your business.
How to convince Google that your company is legitimate in GMB?
Now that we have the appropriate terminology let's combine the puzzle pieces to acquire a comprehensive view of the process.
Your Google Business Profile will become entirely under your control after you reach this goal.
Signing up for a Google My Business account may be done using a standard Google account if you have one.
The following actions need to be taken in order to complete the process:
It is recommended that the standard Google account be established for your business.
Ensure that you have a Business Profile established on each of the social media platforms that you use.
Create a Google My Business account now.
Inquire about claiming the profile for your business.
Investigate the ownership structure of the firm.
After laying the groundwork, you are now ready to claim and authenticate your company's presence on Google in an efficient manner.
Because the steps in the following instructions are laid out in sequential order, it is possible that you may need to skip one or more of them.
However, I cannot stress enough how important it is for you to go through each one in its entirety in order to avoid running into difficulties.
And creating accounts that are not essential.
How to Optimize Your Google My Business SEO Services?
There are various ways to optimize your Google my business with good SEO services.
Among them, I'll talk about 13 easy but effective ways of doing perfect local SEO maps SEO and many more with GMB listing optimized techniques. 
Ensure that your account is fully functional by completing all sections.
So let's get started with our optimization tips of GMB SEO Services!
01. Make sure all of your contact information is correct
02. Be meticulous with contact information
03. Select primary and secondary categories
04. Upload pictures of your company
05. Specify your company's name, location, and other relevant details
06. Write a comprehensive description of the company
07. Every week, put up a new Google blog article
08. Publish fresh images every week
09. Gather feedback and reply to audiences
10. Incorporate your goods or services into the mix
11. . Keep an eye on your Online Presence
12. Make use of the features' exceptional abilities
13. Covid-19's update times
So to give your business perfect online visibility, try to follow those 13 unique ways of optimizing your Google Business profile and see the charm!
What does Our GMB SEO Optimization Service Include?
As a company specializing in digital marketing, it is most important to raise our client's online presence to its full potential.
As a result, we use a few tactical steps to ensure that the Google My Business SEO services we deliver to our customers are of the highest quality.
The following is a rundown of the five different steps that comprise our Google My Business Optimization Service.
First, we will determine where you are located
We will collect all necessary data by submitting the brief form that our Google My Company Optimization Service provides.
So that we can help you to enhance your company's profile significantly.
This operation should take no more than a few minutes to complete.
Secondly, We will Check to See If You're Listed
After that, we will thoroughly evaluate your Google My Business (GMB) listing using the knowledge and skills we've gained over the last five years.
This evaluation will consist of one hundred individual steps.
You will get a comprehensive report detailing your advertisement's exact position in the rankings.
Thirdly, We come up with a plan of action to implement
After the audit, your account manager will produce a customized action plan detailing how we aim to improve the optimization of your listing.
This plan will be ready as soon as the audit has been completed.
As soon as you review and provide your approval, the optimization of your Google My Business listing will begin!
Fourthly, we will enhance and perfect the listing that you have on Google My Business
After we have finished the action plan, your account manager will make every effort to make the necessary adjustments.
And changes in order to optimize your Google My Business page thoroughly.
They will update your checklist after the job is done to indicate the tasks that they have successfully completed.
Finally, when you start seeing a rise in ranks, traffic, calls, and income, our work here is done!
After the project's conclusion, your Google My Shop listing should start producing more results within the first 30 to 90 days.
Allowing you to be ready for the inflow of new clients who will soon visit your company.
If you want to get highlighted with your business on Google maps, search engines,s or social media wherever you say!
We highly recommend you to go for GMB SEO Services, which is proven.
Wrapping Up – Google My Business Optimization Service
Now you can imagine knowing how to do Google My Business Optimization Service with this guide to GMB SEO Services, right?
Hopefully, it is a yes.
With all these ideas and strategies from this GMB SEO Services Guide, you can help other folks seeking how to go for Google My Business.
Even you can inspire your readers to continue returning to your website and obtain more traffic by applying the perfect GMB optimization strategies.
Remember that business owners' main marketing tactic is authenticity, availability, and tone of voice.
If you can spread the word on different platforms and show your authenticity, you can quickly win the market.
And a suitable social media ad agency can take your business to another level!
Perfection always comes from professionals, so go for the best always.
Now, I'd like to hear about the ideas or strategies you have applied or are planning to do for Google My Business optimization.
Can you tell me the ways that you have applied?
Could you share your thoughts with us?
Read more from our blog.
You May Also Like:
If you think this post was exciting & you have gained some knowledge, don't keep this accomplishment only with you. Allow your friends & family to stay the same intellect as you. In short, sharing is caring.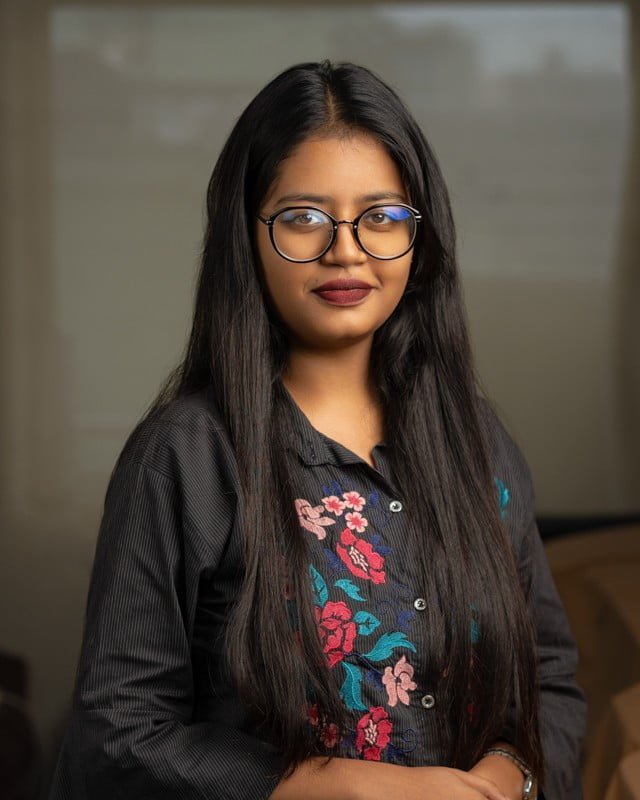 Maxilin Catherine Gomes is an undergraduate business student who enjoys experimenting with the world of marketing via her proficiency in SEO. She doesn't have to put in any additional work to conduct relevant topic research, analyze traffic and search rankings, or discover the most popular visited websites for her articles since she enjoys doing so. She has spent the past decade devouring thrillers, romances, and detective books. For her, the best thing to do is to learn something new. She believes that everything in the world works together to help you reach your goals.