Social Media Content Ideas for Churches helps to reach people across many platforms.
Christian church marketing also supports churches to speak simultaneously to different audiences.
And social media is a great tool that your church may utilize in and out of your congregation to reach people.
Every channel may be highly beneficial for touching and encouraging your ministry, whether Facebook, Twitter, Instagram, or Snapchat.
Were you ever puzzled about what to publish on the social sites of your Church?
It may undoubtedly be daunting every week to come up with new ideas, right?
You may realize how important it is to maintain your church members current with your Church's latest events.
But you may ultimately have a blink of a cursor on your head.
Do not worry, as we are here with 15 unique ideas for digital marketing for churches.
This will significantly help you in those times of panic to assist you in breaking the block of your writer.
So let's dive into our topic, which is-
15 Social Media Content Ideas for Churches 2023
01. Share Lyrics of the Worship Songs
Church means worship to God.
Worships totally change the atmosphere of the Church.
So it feels heavy when one can not join the worship songs.
And if it just happens only for not knowing the lyrics, then it is unfortunate.
To solve this problem, you can share the lyrics of the worship songs as a unique marketing method.
You may do this weekly so that people can get the lyrics and join the worship songs with all before Sunday.
With these sorts of simple church marketing strategies, you can get the most reach, no doubt!
02. Post about your Church Ministry Leaders
Church people would love to see their leaders with details about them.
Then why not make them happy with this fantastic Christian church marketing strategy?
Every year church selects new ministry leaders so you can post about them once a year.
It will be better if you can post with their pictures.
Provide a short description of their position, vision, and contribution to the Church with the picture.
This way, people will get to know their leaders also they will get a chance to congratulate them.
So do not miss this idea of digital marketing for churches to promote your pages!
03. Offer Weekly Bible Study Lists
No individual can remember the study list of a whole week.
Then why not make it easy for them?
After Sunday worship day, gets the Bible study list from your Church Priest and make a virtual version of it.
You can go for creating visuals or making videos as well.
So that people will get the direction for correctly reading Bible.
With this marketing method, you can also impress audiences to read the Bible.
Do not miss these fantastic social media content ideas for churches to get more blessings and reach as well!
04. Share Inspiring Stories of Church Members
Church members are the heart of any Church.
So keeping their stories on the priority list is the best thing.
Know your Church members and collect their life stories.
Create their stories in visual form or video and share them with all.
But do not forget to take their permission before sharing.
This way, people would know that member's life story, which can inspire them as well.
With this marketing technique, you can also get a massive reach as the member sharing the story would love to repost it.
So try out this unique social media content idea for churches and get acquainted with the members.
05. Provide Information of your New Church Priests
The Church is nothing without its priests.
So when your Church is getting a new priest, share this good news with all.
It will be best if you can add a picture of your new pastor with his history.
This way, people who cannot meet him personally can at least know about their church pastor, right?
So help out people with this easy and impressive social media marketing idea.
And get the best result that you can not even imagine!
06. Explain a Church Term
It can be In your faith declarations or faith beliefs.
Your Church undoubtedly includes some very unknown terminology.
Select one and explain the significance of these complicated terms or refer to other resources.
People who do not know about these terms will show interest in this kind of post.
Even if they find it interesting, they won't wait to share it with others at all.
So explain some uncommon church terms easily as one of the best social media content ideas for churches.
And see the magic!
07. Provide Upcoming Events Lists
Have you had a dozen events next month?
Then do not be late to provide a highly comparable list of events for people.
Although you should promote the different events as they approach, it makes it simpler for members to have a fast reference.
In case if an individual event post is missing by publishing a list of next month's activities.
You may have this on your Facebook page as a sticky post.
It works nicely and enhances shareability by using an image of your Church for backdrop use.
Try to distribute these on the last week or the first day of the month before the event begins.
08. Pass Along Posts From Others
Take the time to examine your preferred social media platforms.
Especially for Christian leaders, pastors, churches, and inspiring organizations.
Follow them and share the stuff that the members and followers of your Church would like.
Believe it or not, your members will like finding all relevant material from various sources.
And not only stuff from their churches, on their social media page.
This encourages broad participation and sharing.
Don't forget about mixing your stuff as well.
It also helps you develop contacts with other social media accounts of Christianity.
You will notice and begin to share your material as well.
09. Post Pictures of your Church
You can use images of your Church, members, volunteers, events, etc., if you post something about your Church.
Use a picture from a prior event to illustrate how everyone is involved in a future event if you invite people.
People love to see an actual gathering compared to a snapshot of a stock.
It is more friendly and shareable social media content ideas for churches.
So do not miss to promote your Church with some fantastic Church pictures as an active Christian church marketing idea .
10. Share Colorful Invitations of Events
Chruch means full of various events.
Christmas eve, Easter eve, new year's brink all are really colorful events for any church attendees.
Then why not make invitations for these events eventful as well?
Create some virtual invitation cards for your audiences.
Give the details of worship times and all and share away.
This kind of card can attract people easily, so they would love to follow your page to see interesting content.
They would like to join your church program as well.
So use these fantastic social media content ideas for churches to reach more people.
11. Share Community Events
Pastors and church leaders are typically aware of numerous activities in their local communities.
Primarily that is charitable.
Sharing community events in your area is an excellent way to increase awareness,
It also encourages people to participate and network with other organizations.
So share about community events that are happening in your nearby areas by posting pictures and videos.
These sort of social media content ideas for churches marketing helps a lot to generate more followers.
12. Use Image Scripture
One excellent social media content idea for churches is to offer scripture related to the preaching of the previous week.
The coming sermon can also be taught with the corresponding scripture.
It works well for writing to use landscape photos.
These photos create a lovely backdrop with no writing obscured.
Increase your commitment to these postings by asking people to remark on the meaning of the terms.
You will notice that commentators typically tag friends and families to get them involved in these sorts of Christian church marketing contents.
Although it is not always shared, people that interact with it assist in attracting more eyes to the page of your Church.
13. Share Worship Schedule at the Beginning of the Week
The Barna Group study found 69% of Christians had prayed within the last week. [Reach Right]
So praying is still essential for all of us you can see!
For this reason, make it easy for your church people to attend worships on time.
And it will be possible for them if you can share the worship schedule at the beginning of the week.
They will follow your schedule and attend the worship at their convenient time.
This way, people would regularly come to your page to get information about the worship schedule.
So try out these astounding social media content ideas for churches to see the best result.
14. Spotlight a Volunteer.
Every Church has outstanding volunteers who help make Sunday special.
Take a short photo and yell about those exceptional folks or write a narrative on your blog.
This kind of post will get the most reach to believe it or not.
As people love to share positivity; and this sort of post can enlighten anyone's mind quickly.
So spotlight your church volunteers and mention them from your page as effective Christian church marketing.
Do not hesitate to communicate with them and apply these fantastic social media content ideas for churches.
15. Count Down to a Special Event
Who can not be excited about any significant church events like Christmas or Easter?
Each and every church members are!
So make them more involved in your posts by creating count-down content.
You can add a GIF or short video clip to mention the days remaining for that awaited event.
Sounds interesting, right?
So do not be late and start thinking about what content you can add to your church marketing.
And yes, keep this content shareable.

Wrapping Up – Social Media Content Ideas for Churches
Revise those marketing ideas to create the perfect content for your church marketing,
By using these basic yet powerful suggestions.
With these social media content ideas for churches, not just your present followers will be impressed, but others will be as well!
You can inspire your readers to continue to return to your website and consequently obtain more traffic
by creating these kinds of valuable content.
Another thing, creativity lies in you.
So you do not need to follow only those ideas for your church marketing.
Instead, you can create your church marketing strategies.
Now, I'd like to hear the best Christian church marketing strategies you have used or are using.
Do you have any other ideas about; how to market a church / how to deal with your Church?
Please share your ideas with us!
Read more from our blog.
You May Also Like:
If you think this post was exciting & you have gained some knowledge, don't keep this accomplishment only with you. Allow your friends & family to stay the same intellect as you. In short, sharing is caring!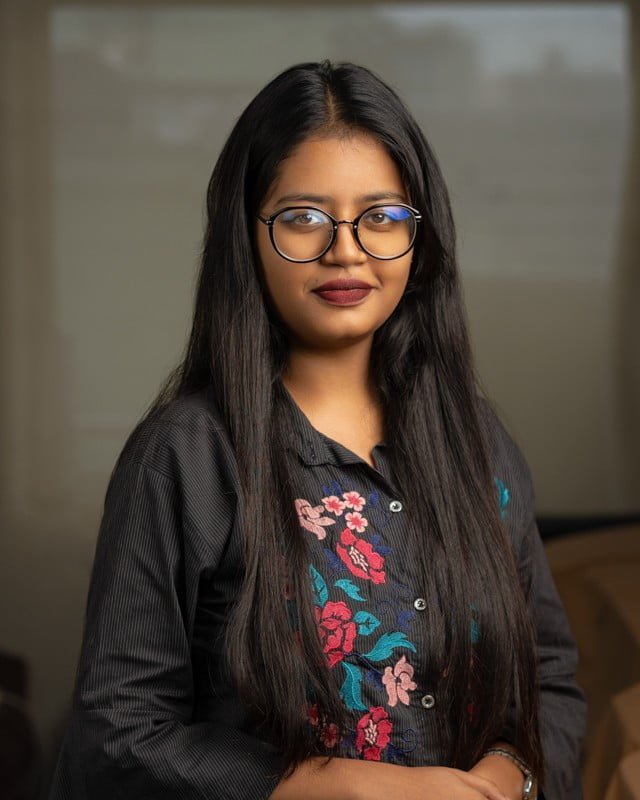 Maxilin Catherine Gomes is an undergraduate business student who enjoys experimenting with the world of marketing via her proficiency in SEO. She doesn't have to put in any additional work to conduct relevant topic research, analyze traffic and search rankings, or discover the most popular visited websites for her articles since she enjoys doing so. She has spent the past decade devouring thrillers, romances, and detective books. For her, the best thing to do is to learn something new. She believes that everything in the world works together to help you reach your goals.