Facebook advertising cost or Facebook marketing cost means the amount of spending on promotion through Facebook to get target audiences.
With 2895 million users Facebook is the highest used social media platform in the whole world.
So it is a good marketplace for anyone who wants to grow their business here.
With relevant and unique ads you can reach a wide range of people and get your potential customers.
In this article, we will know how much does Facebook advertising cost actually.
But before that let's know some interesting  –
Key Factors of Facebook
Facebook is the best suitable platform for B2C as here you can connect your audiences directly.
72.8% of its users are within the 18–44 years old range which means Facebook has got a huge range of people who can adapt to changes easily.
As a result, a wide range of people gets fun while using its features.
Another fascinating fact is industry-wise targeting can be done here so perfectly as they offer this option.
Last but not least Facebook is the best platform for awareness as well as retargeting so quality content gets the best reach.
Now your how much do Facebook ads cost answer will be discussed here without further delay.
To let you know about what is the amount you need to invest in Facebook advertising I have added a chart here.
From the chart, you will find the spending amount for Cost per Click (CPC), Cost per Lead (CPL), and overall cost of Facebook ads.
All these will help you to find out your Cost per Result  (CPR) and easily you will evaluate the total Facebook ad spending from your side.
So here goes –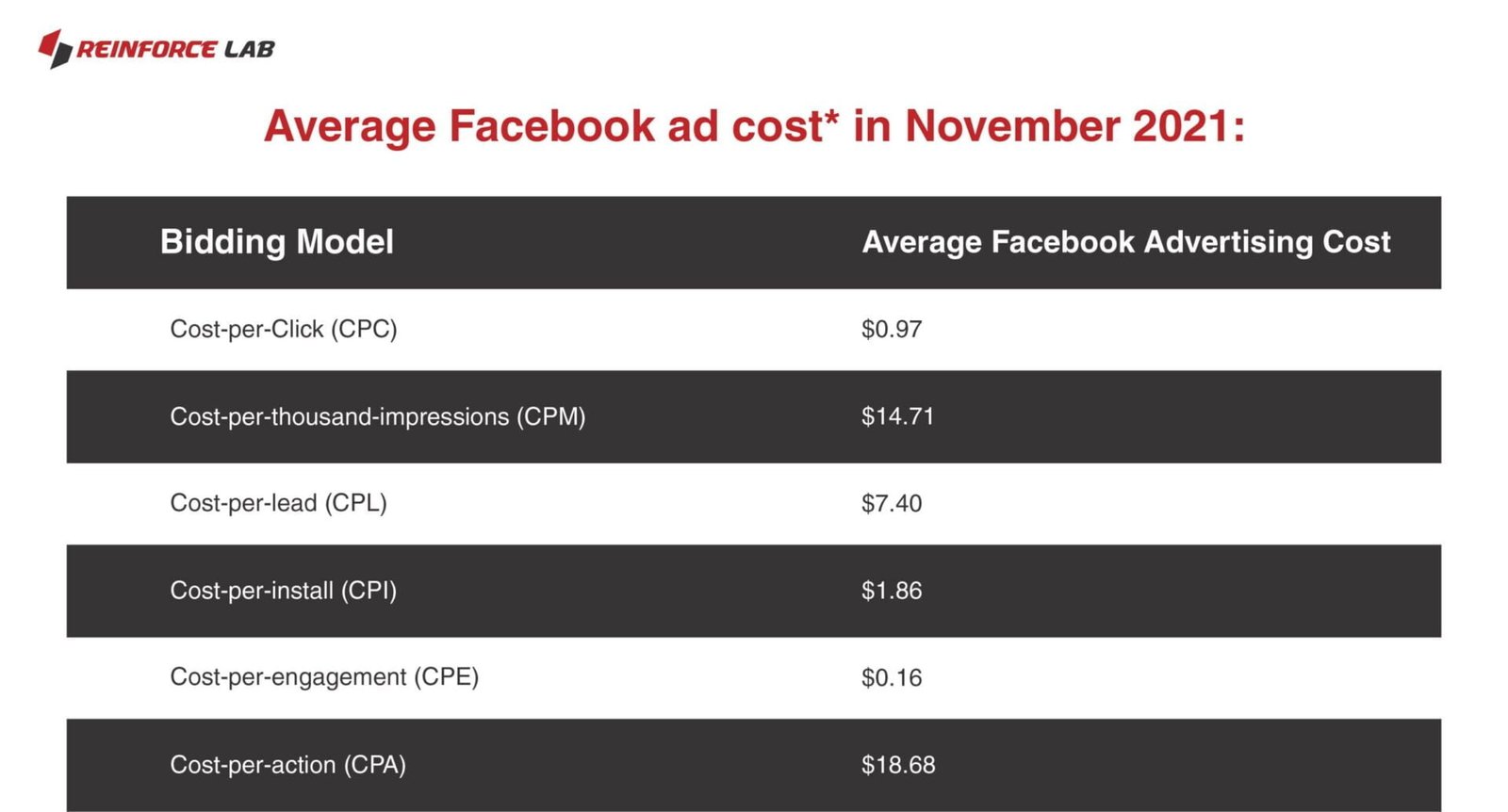 Figure 1: Facebook Marketing Cost Chart
Got enough ideas for your 'how much Facebook ads cost' question?
Your answer might be yes but trust me it is not!
Spending the mentioned amount for ad sets will be just a waste of money if you do not spend within the proper timeline.
Now, what is a proper timeline for Ad Placement?
It is when you follow a proper serial to publish your content and add it for your ads to get your potential audiences.
To minimize your Facebook advertising costs there are 3 stages in the whole timeline.
Let's start with it –
Awareness Stage
In this stage, your content must have to be related to your product so that people can feel their needs for the product.
This way the people will reach you more and more.
You can be in this stage for 2 months and this stage includes content related to –
Estimated Budget for Awareness Stage
600 USD/month for best results during Awareness (10,00000 Targeted Impressions)
Consideration Stage
In this stage, you will inspire people to contact you with your services.
Also, you have to be available for them so that your target audiences can easily get engaged with your business.
2 months will be enough for this stage as well.
And this stage includes –
Web Traffic,
Engagement
Lead Generation
App installs
Video views
Conversation
Estimated Budget for Consideration Stage
1000 USD/month for best results during Consideration (Avg. Engagement rate 0.27%)
Conversion Stage
And the most crucial as well as the awaited stage is when your one-time service buyer will return to you again and again.
At the same time, they will keep faith in you for any other services.
This process has no time period after you are done with your previous 2 stages successfully and it includes –
Conversion
Catalog Sales
Store Traffic
Estimated Budget for Conversion Stage
1000 USD/month for Conversion stage (Avg. Conversion rate 9.21%)
Once you made your content by considering all these stages and go for Facebook ads with them trust me you will get the best outcome ever!
Now let's see the budget you need to invest within the stages for ads –
Okay so now let me tell you a surprising fact.
FACEBOOK AD COST VARIES FROM TIME TO TIME!
And here some factors work to define what your ad price will be.
So then let's get to know about –
The Eight Factors that Determine How Much Facebook Ads Budget Include :
Your Bid for Ads
It means actually how much you are interested in showing your ad to the audience.
Here your bidding strategy plays a big role as it determines your ad costs.
So to help you, in this case, there are two options available for you.
You need to decide whether you should go for the –
Manual 
In case you select the option for manual bidding, it means you are telling Facebook the maximum amount.
That you are ready to spend to get the desired outcome (for example, $10 for a click).
Automatic
And if you choose the automatic option then Facebook will pick the bid amount for you.
The price is chosen such that Facebook will spend your full ad budget in order to maximize the desired outcome.
By any chance, if you're not sure how much to bid, Facebook suggests going with this option.
Quality and Relevancy of Your Ads:
It indicates how much a person will be interested in seeing your ad from their Facebook profile.
If you have a quality content strategy and people find it relevant to your business as well as their demands.
Then you just do not need to worry.
Because Facebook is surely going to choose your ads for the target audiences and it can happen less than your expected cost!
And SEO-friendly content works the best so try to know how to write SEO-friendly blog posts or how to make SEO-friendly blog.
If you learned how to write SEO-friendly blogs then trust me Facebook will also give much more important so go for it!
Approximated Action Rates
This means how likely a person will act on your ad and it totally depends on how you have planned on it.
As much as people will react to your ads the less Facebook marketing cost you have to spend for.
Here react means engagement which may be called the link clicks, commenting, reacting, app install, or up for conversations.
Estimated action rates have a huge impact on CPE and based on that rate your average cost of Facebook ads may vary.
So it is a huge factor that can change your advertising budget.
And this is how much does it cost to advertise on Fb decisiveness varies for these sorts of factors.
Audience Targeting Segment
It means who and how many people you are trying to reach to you or your business.
Writing high-quality or SEO-friendly blog posts can easily get you more and more customers.
But you must have to select a maximum range of people so that it can be easy to measure your rate of engagement on total investment.
Ad Campaigns work in this way actually.
If you do not go for segmentation then it would be difficult to define how much you are getting from how much to advertise on Facebook.
So it is a crucial factor for determining the average Facebook advertising cost.
And suitable targeting can lower your cost as Facebook's algorithm will easily get potential consumers from that with less effort.
Season of Your Ads Bidding
This is another suitable answer for your what does it cost to advertise on Facebook question.
This indicates how many people are buying Facebook ads at the same time you are buying.
If that is off-season then you can easily get a chance to take the place but if it is not then it would cost you more.
In case you're considering advertising on Facebook over the Christmas season, these are some significant events to keep an eye out for:
The holiday of Thanksgiving
On Black Friday,
Monday, December 1st
Christmas
After-Holiday Sales
The New Year's Eve
New Year's Eve
If you're planning campaigns around these or other major events.
Consider how the level of competition will affect the cost of your advertisements.
Optimization of Your Ad Production
It mainly refers to what your ad is optimized for.
When generating your ad, under "Budget & Schedule," click on "Show Advanced Options" to reveal an option named "Optimization for Ad Delivery."
Your optimized blog posts with the target or relevant keyword choices here might have an impact on who sees your adverts on Facebook.
If you select to optimize for clicks, for example, Facebook will show your ad to those who are most likely to click on it.
Because actions made on your ad influence its relevance score and predicted action rate, this might alter the cost of your ad.
If your ad is not optimized for the desired result, Facebook may not display it to those who are most likely to respond positively to your ad,
And you may wind up paying more for the results on how to write a blog post SEO.
Your Industry
It means from which industry you are showing up.
Your ad expenditures are heavily influenced by your business specialization.
Facebook advertisements offering insurance or banking.
For example, will be more expensive than those promoting makeup accessories.
Brand Awareness also increases in this way and obviously if you can handle this factor then what will happen?
Yes, your daily budget for Facebook marketing cost will decrease for sure.
Budget for Your Ads 
Budget for ads means how much you are planning to spend on ads.
The more you can spend the more you will get and this is thousand times true in the case of Facebook advertising.
If you plan for spending $5 a day then you can be sure that you do not need to spend more than that.
Your work will be done by it.
And that is why your budget factor can affect your total Facebook marketing cost.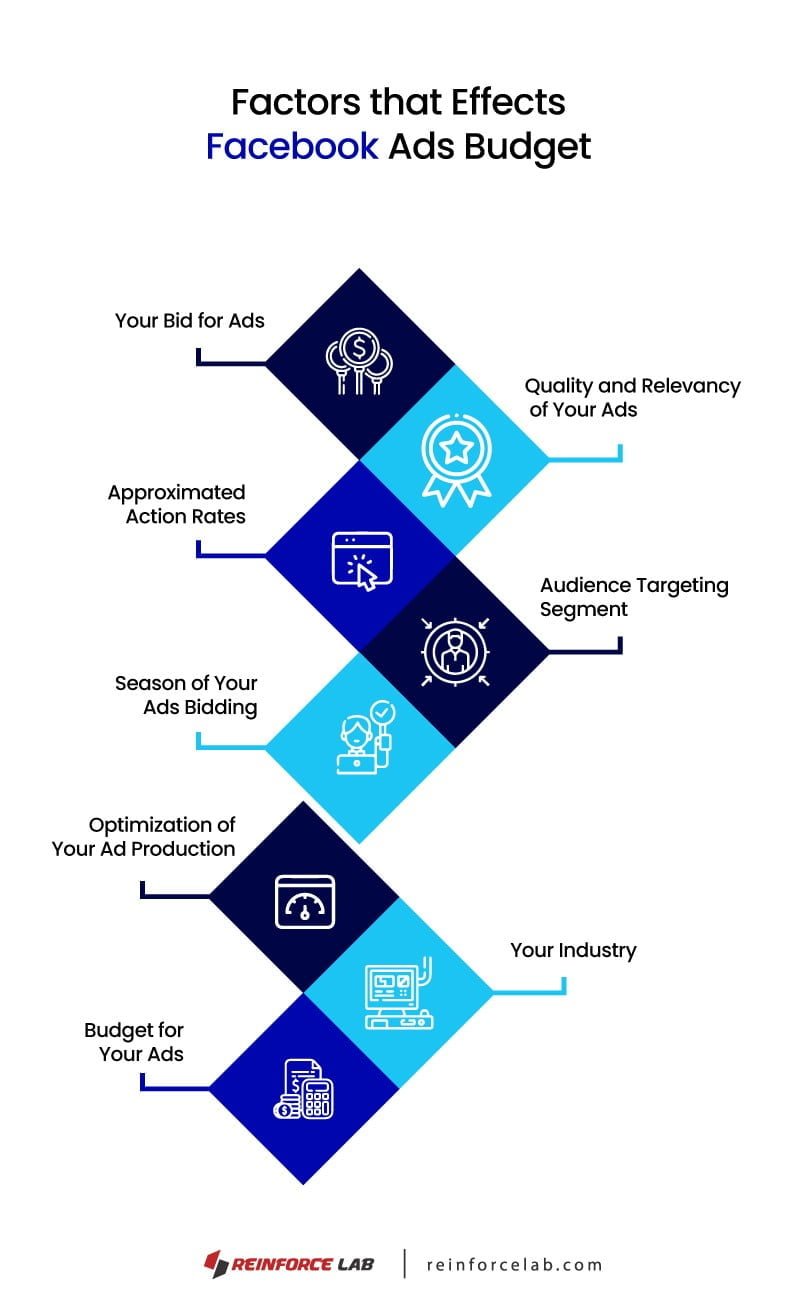 So these are the major factors that can affect your Facebook ad cost in total.
Wrapping Up – How Much Does Facebook Advertising Cost in 2023?
Now you can imagine how important Facebook ads in your business life are, correct?
Hopefully, it is a yes.
With these basic ideas, you can help others to fruitfully invest in Facebook ads.
You can also inspire your readers to continue returning to your website as well as your Facebook page.
And obtain more traffic by creating this valuable content.
Remember that business owners' main marketing tactic is word of mouth.
If you can spread the word and show your authenticity, you can win the market quickly.
Another thing, creativity lies in you.
You can create your ad ideas and manage them as well.
But perfection comes from professionals, so go for the best always.
Now, I'd like to hear the total Facebook marketing cost you have invested in your business.
Can you tell me how they helped you grow your business in this digital world?
Could you share your thoughts with us?
Learn more about our  Social Media Marketing Services!
Read more from our blog.
You May Also Like:
If you think this post was interesting & you have gained some knowledge don't keep this accomplishment only with you. Allow your friends & family to stay the same intellect as you. In short, sharing is caring!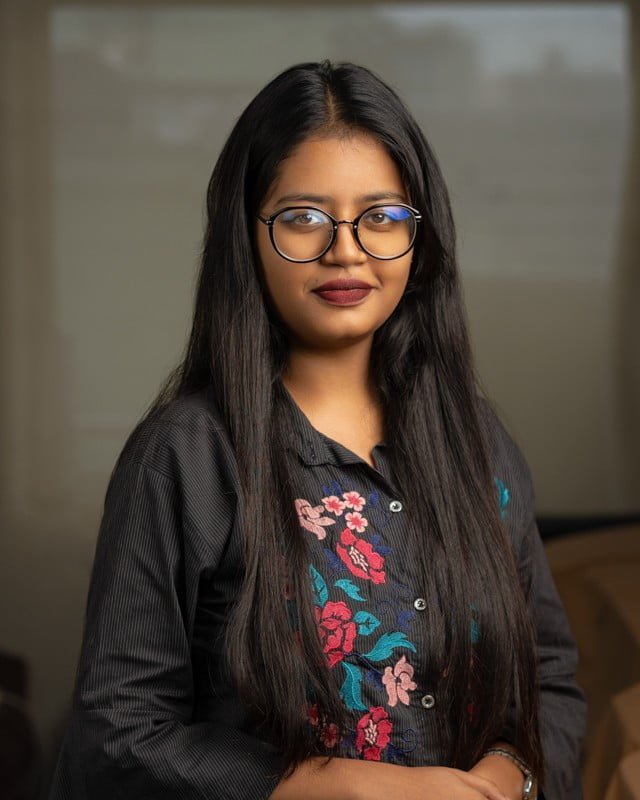 Maxilin Catherine Gomes is an undergraduate business student who enjoys experimenting with the world of marketing via her proficiency in SEO. She doesn't have to put in any additional work to conduct relevant topic research, analyze traffic and search rankings, or discover the most popular visited websites for her articles since she enjoys doing so. She has spent the past decade devouring thrillers, romances, and detective books. For her, the best thing to do is to learn something new. She believes that everything in the world works together to help you reach your goals.