35 Creative Content Marketing Ideas 2023

23

min read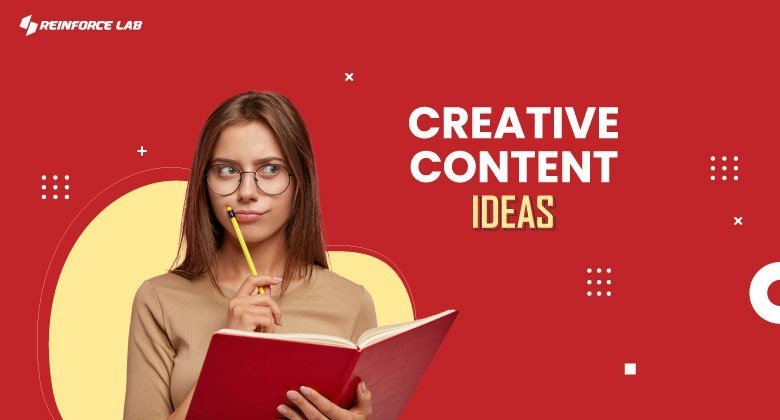 Creative Content Marketing Ideas are out-of-box selling concepts through content creation.
Want to sell anything to stay up with the continuous stream of digital technology?
Then you must have to think of innovative methods to boost your creative marketing strategy.
Here we added the 35 best creative content marketing ideas with demonstrative content strategy ideas only for you.
In case you are striving to create content marketing topics.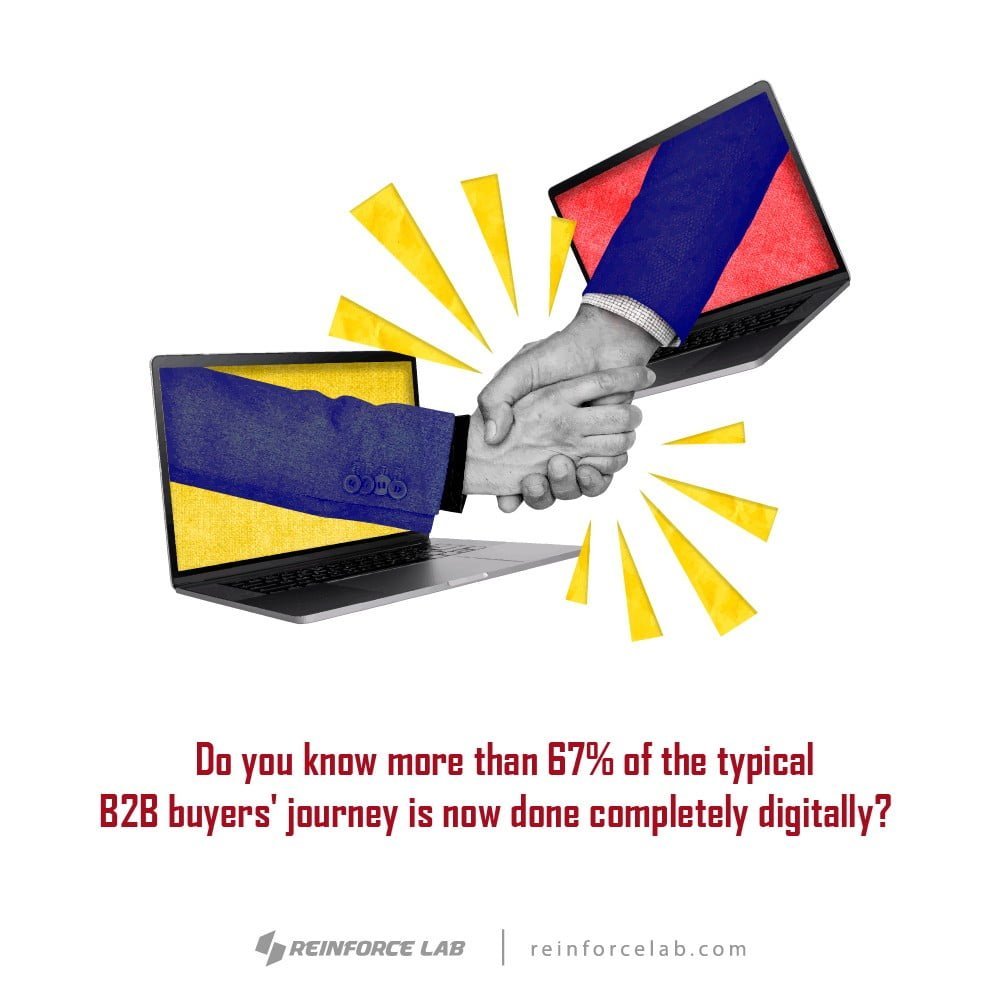 This means now people are favoring digital marketing sites more than before, particularly after the Covid situation.
To attract more target customers digitally, creative content marketing ideas play the most significant role ever!
With zero investment in the content marketing sector, you can get the highest possible return from your business.
Sounds silly, right?
But this is hundred times true.
You only have to follow some unique ways to plan for your content marketing ideas.
And obviously, we are here to help you with the best content marketing ideas for your business.
So let's start with some simple overviews.
What is Content Marketing?
Content marketing is a process of creating and providing digital assets.
In fact creative content marketing ideas include blog posts, videos, images, infographics, e-books, and various other digital content to provide information.
60% of marketers create at least one piece of content each day to catch potential audiences.
Now it makes sense how much important it is to know about content marketing.
Importance of Content Marketing
According to Content Marketing Institute, 70% of marketers plan to produce more quality content in the following year.
Marketers knew the value of a piece of content for marketing their businesses.
You may still be wondering why quality content creation is essential?
Content creation is important as-
It increases brand reputation
Helps to develop SEO efforts
Helps control conversions
Set yourself apart from rivals
A budget-friendly way to bring new leads
Quality content marketing can help to turn your business into a brand more than anything else!
How to Develop a Content Strategy?
A strategy for creative content marketing ideas is a plan that takes care of your company goals and then uses content to achieve the objectives.
Before creating content, it is a must-do to develop a content strategy idea.
Who will be reading your content?
What problem will you be solving for your audience(s)?
What makes you unique?
What content formats will you focus on?
What channels will you publish on?
How will you manage content creation and publication?
If you find all the answers to these questions, then making a content strategy for your business is not a big deal at all!
Now see how you have to build a perfect creative content marketing strategy-
Define your goal
Conduct persona research
Run a content audit
Choose a content management system
Determine which type of content you want to create
Publish and manage your system
1. Define Your Goal
Before you begin preparing, know your goals and your method.
These will make it easier to determine what is right.
2. Conduct Persona Research
You need to clearly define your content's target audience to develop a successful plan, which is known as a buyer persona.
3. Run A Content Audit
Review your content marketing efforts and the outcomes of past years by conducting a content check.
Figure out what you can do differently and create new objectives to be achieved in the following year.
4. Choose A Content Management System
A system to generate, manage and monitor your content is called a content management system (CMS).
For developing, distributing, and analyzing your content, CMS is much essential component.
SEMrush, MOZ, Buzzsumo, etc., can be the perfect CMS for your content.
5. Determine Which Type of Content You Want to Create
A lot of content types are available.
You have to finalize which type is the best creative content marketing ideas for your business.
6. Publish and Manage Your System
Finally, you are on the right track to publish content!
After publishing, establish a calendar of material for social media.
So that you can market your stuff and manage it elsewhere.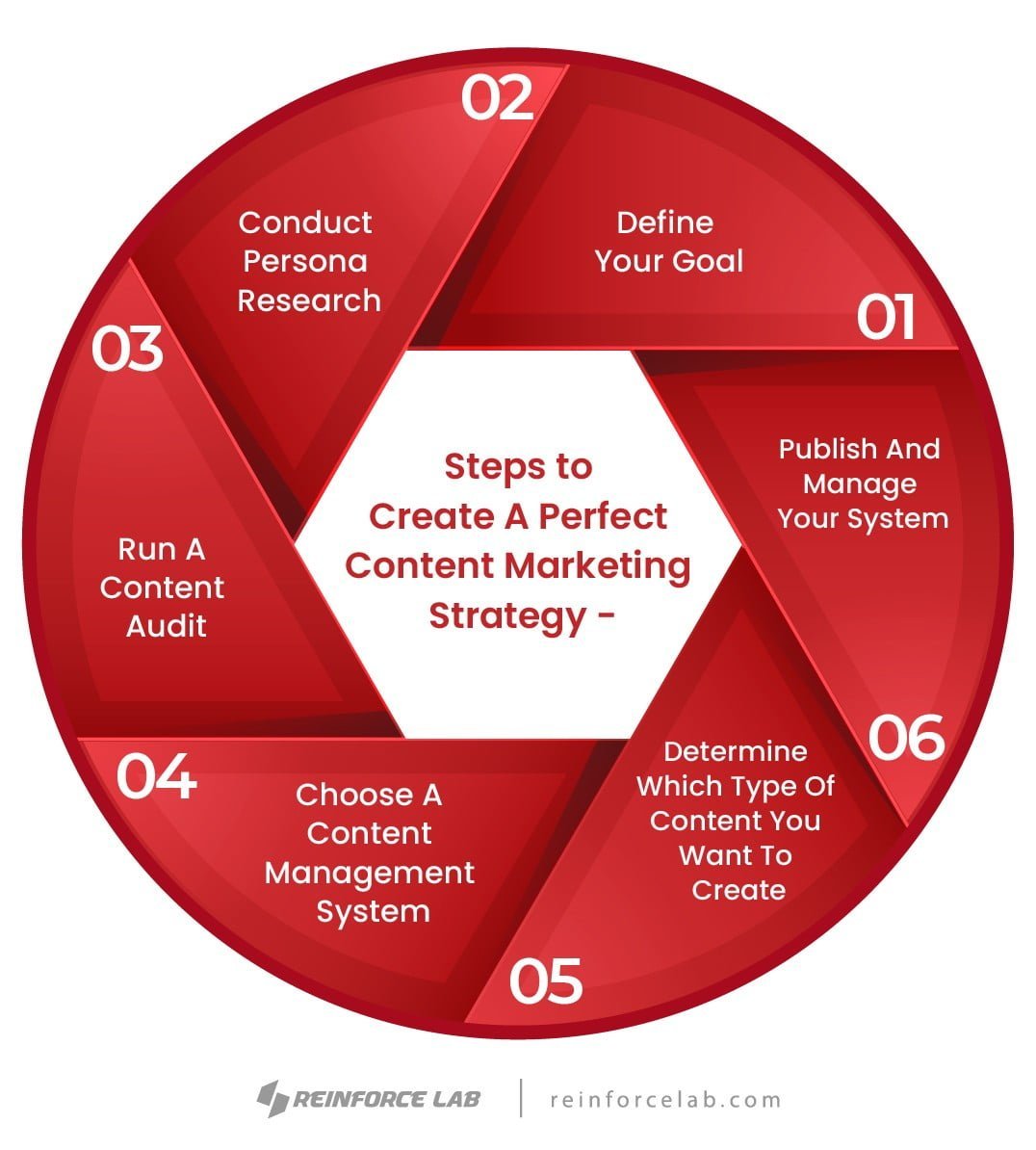 Your content marketing strategies are ready to apply!
To make your business more attractive to your target customers, now let's dive into
35 Creative Content Marketing Ideas 2023
1. Create How-to Guides – Show a step by step demonstration
Consider this, creating How-To Guides is one of the best creative Content Marketing Ideas.
As people prefer proof of anything, they hear or watch.
You can lead your target audience by creating a how-to guide.
But make sure that your guide is written with proof in a step-by-step systematic way.
With this approach, you can earn trust easily.
If possible, you can add your experiences in one or two steps to make the audience believe in you more.
2. Form Pillar Contents – Idea for Getting Huge Traffic
Pillar content is a collection that covers several different elements of one subject in general.
If you create pillar content, the audience will get various ideas on a particular topic from your one content.
So they do not need to go to other websites to get various opinions or notions on a distinct subject.
Your content is the one which is providing more than one idea.
So try to form pillar content for your target readers and attain them to your content.
Pillar contents help to keep focused and improve your ideas on the best SEO approaches.
3. Create Roundup Posts
Roundup is another unique creative content marketing idea where experts are directly engaged to contribute to the related niche.
It is easy to write since 99% of the content is by professionals compared to a Roundup.
All you do is copy it, paste and, if necessary, format it, repair typos and write writers' books.
People like roundup content more because it saves time.
They do not need to search different websites for any particular information as it can be found from roundup content.
By creating roundup posts, you can quickly get a ton of traffic.
4. Write a Product Review- A Unique & Creative Content Marketing Idea
Go for an honest review of products.
It can be your product or others, but the thing is, you are honest with customers.
Once the public starts to believe you with your reviews, they will indeed believe in your products at a time.
You can make a blog, or you can go for video content. Whatever you do, make sure that your review is neutral and clear.
Most importantly, you are reviewing this after using that particular product.
This can make more traffic to your content easily.
5. Feature Your Local or Regional Celebrities
Sharing success stories of your local or regional celebrities is a different creative content marketing idea for your business.
You can quickly get a lot of traffic if you feature them attractively.
By doing this, you will get the most responses from social media sites.
As people love to share success stories of their local celebrities on social media.
So never miss any opportunity to write about or make content on your regional celebrity personalities.
6. Write 'Did You Know' Features- Best Creative Content Marketing Idea
Did you know features that start with the sentence 'Did you know' get 50 times more clicks than any other sentence?
So featuring something interesting with this can increase conversion rates of your content very well.
You can publish 'Did You Know' features once a week or month.
It will make your readers more interested to know what is in your content?
So they will wait for your content and check your website regularly.
Undoubtedly you will get a vast number of leads through this technique.
7. Post Guides as PDF Version
Everyone does not use to be online, so connecting all to your content can be difficult sometimes.
For this reason, you can publish your guidelines as a PDF version which is a creative idea for your content marketing policy.
By downloading the guideline, people can easily excess to your content without coming online.
They can also use that anytime, anywhere without the internet.
Making things easy for customers means getting more customers for selling your products.
A Top-notch Creative Content Marketing Idea for your business.
You can post videos on the recycling techniques of any product.
If it is about your product, then it will be the best.
Research shows that 87% of consumers want brands to act now to encourage future betterment.
So if you help the audience know about your product's recycling process before using it, they will become more interested in your products.
This nature of the content will ensure them about product durability.
For becoming eco-friendly to the environment and friendly to your target audience, you can apply this method without thinking.
As you are running a business, you must have faced so many challenges.
Still, you are trying to do your business correctly so that customers can get enough benefits from you.
Now note down the challenges you have faced till now and start to make creative content with that.
Trust me, people love real-life experiences, and when you can show it to them, your branding and product will be done.
So try to make videos about your challenges or make a blog on this and show everyone your creative content marketing idea!
You also can add your hurdles in other topic blogs that are relevant to your experiences.
10. Start an Interview Podcast
Starting an interview Podcast is another best creative Content Marketing Ideas, where you can take interviews with industry experts.
You can make short or long podcasts; there is no boundary.
Just make sure that it creates too much excitement among people to miss it.
You can also invite your product field-related experts who will add more value to your business.
But before arranging this variety of podcasts, make sure that you have prepared your guest's questions.
Your questions should not be only your question; it has to be the audience's question.
Believe it; answers will make your audience happiest.
You can share podcasts as Youtube videos from your channel with your website link to get more traffic.
11. Prepare A Tip of the Day- Hardly Used Content Marketing Idea
Publish a tip of the day from your website or channel.
Humans like to know fast, informative, and creative facts that make them surprised.
Facts can be relevant to your business but not necessarily.
Just distribute it aims to help your readers.
Find out interesting facts and publish them from your business sites.
Use this exclusive creative content marketing ideas. Because it can make people more interested in your other content that can lead to more traffic undoubtedly.
12. Creating A Product Comparison Guide for Customers
You are selling the best products but not necessarily best for all, as your product price or quality is separated from a group of human choices!
In this case, you can apply this technique, and the result will surely make you happy.
You will show people the comparison among products, which has to be a creative content idea.
It can be a comparison of your products with others or another company's products with others.
No matter what you compare, be genuine and make your comparison guide from different perspectives.
This set of content will attract your target audiences and random audiences to make more traffic to your website.
13. Feature your employees- To be A Creative Content Idea Generator
Employees are your assets, so why not highlight them through your content?
Show how your employees are contributing to producing content for audiences.
You can also share their expertise, success, or any stories that can inspire people.
In this way, the audience will know how much you prioritize your representatives and will trust your business more.
Who knows this also can encourage others to become a part of your company?
So don't miss this chance to make content in this way!
You can quickly boost productivity by repurposing your blogs into SlideShare.
Sometimes the audience does not feel like reading a whole blog or article.
In this case, you can transform your content into slides, obviously with creativity.
LinkedIn contains an option for sharing slides; you can upload your slides from there.
This will attain people's attention fast as it is one of the most creative marketing ideas; slides save more time.
You can also do this for your best blogs as it will help get more target conversations than before.
To cope up with the recent trends, try to follow this technique to get your target public.
15. Publish guest posts on your blog- A Trendy Content Marketing Idea
You never want to bore your audience right?
Then you can follow this one for your public to introduce them to new write-ups.
Invite blog writers to write for your blog.
A question may be raised in your mind that why will anyone write for you?
They write because, in this way, writers also get recognition and promote their websites too!
With this trick, you can also attract conversations as they will get some new flavor of writings.
So they would love to try!
Now help your customers with this fantastic and creative technique.
16. Collaborate with influencers to tell your story
An influencer is an individual who has a medium to a wide range (usually 10 thousand+) of social media followers.
They can affect and connect individuals very strongly.
Selling your products by influencer marketing can be the most successful way of marketing as they do it much creatively.
If you collaborate with an influencer, they will promote your products through video, photos, or stories from their social media sites.
In this way, you will get the highest possible traffic as it is a creative content marketing idea; also, influencers can convince their followers easily.
So try this tactic and see the charm!
17. Come up with free tools
As already said, people just love free resources.
So sharing free tools for consumers can be another creative content marking idea.
You can share free resources through your content.
In this way, the audience has to follow your content; they will get free tools.
This can help you to get traffic, and your audience will get benefits from you too.
Now both sides are happiest right?
18. Teach more than one idea – Easiest Creative Content Marketing Idea
You are already providing valuable content for your audience.
What will happen if you give them more than one idea through your one content?
People will more like to visit your websites than others.
Suppose you made content on 'What is Content Marketing?'
You can also add there how to use the tools and, if possible, share some free tools.
Surely readers would love this type of content and your website too.
So get up and make content with this idea as soon as possible!
19. Provide best hacks for an industry
You can provide hacks for different industries or about their products.
What you know best, go for it; this can be another creative content marketing idea!
When you start to give hacks for any industry, industry followers will begin to catch your content.
As it could be helpful for anyone.
Even it can make your bonding with other industry leaders as you have to research on their activity.
So make short hacks for the audience but do not try to hurt anyone with your content.
Be neutral and helpful to all.
20. Hint at a secret – Best Creative Content Marketing Idea
Suppose you are coming with something new for the audience.
Now, this can be the best trick to make consumers interested in your upcoming content.
Social media marketers know the best use of this technique.
They post posters or promo videos with something exciting that the audience would wait to see full.
People love to follow exciting things, remember this kind of content, and wait to see what will happen next.
You can apply this technique to engage more audience easily.
So go more brainstorming and come up with something unique for your customers!
21. Offer a list of benefits
Who does not like to see the benefits of something they follow?
Everyone does!
So grab this opportunity and consider it as one of the creative content marketing ideas; moreover, get ready for publishing lists of benefits.
This list can be the benefit of using any product or any brand.
The choice is yours but does not try to follow rumors.
Experience everything by own or collect data from reliable sources, then share it with your audiences.
Never miss an opportunity to gain trust from people, and this trick can be the one, so just go for it!
Not obvious that you will have to be positive all the time to your audience right?
So try to share your creative content that holds the list of things to avoid.
With this sort of content, you can increase awareness among readers
And give valid reasons for avoiding things that will make people share your content with others.
You can promote this list once a week or month to increase audiences' hunger for this kind of learning.
In this way, you can quickly get what?
Yes! You got it!
A ton of traffic, for sure.
23. Promote a seasonal sale of anything
Seasonal promotions are special offers, discounts, or limited edition goods related to a specific event throughout the year.
You can promote the seasonal sales of anything from your business sites as it could be one of the very creative content marketing ideas.
This way, you can encourage your customers to invest in something good.
With this technique, you can quickly get support from the audience.
They will know that you are concerned about your business improvement, customers' well-being, and other business improvements.
So do not hesitate to promote other seasonal businesses.
24. Turn existing content into stories- Modern Content Marketing Idea
Stories usually stay for 24 hours on most social platforms.
You can post pictures and videos of any exciting news or offer from your social stages.
People will start to follow your stories more as it contains something that benefited them.
You can also add interesting user reviews creatively related to your business in your stories.
So the audience will eagerly wait to see your stories and start checking your site regularly is.
Try to add at least one story in a day.
25. Turning your blog posts into a podcast
Podcasts are becoming more attractive to people nowadays.
Go with the trend and start turning your relevant blog posts into creative podcasts.
You can publish your podcasts from your YouTube channel, which is now a more trendy content marketing idea than before.
This will attract another group of customers who like more to know things by videos than reading something.
49% of podcast listening happens at home, and 22% listen to podcasts while they're driving.
Now you know, turning your blogs into podcasts is not a bad idea right?
So start making your podcast and share it with your customers as soon as possible!
26. Host Q/A of your products- Most Beneficial Content Marketing Idea
Customers may have a lot of questions for you and your business so give them a chance.
Start hosting Q/A podcasts for your customers about your products.
This will help them too much to get clear ideas about things that you do.
27. Recommend your top products or services
Consumers trust recommendations from family and friends more than anything.
So try to impress your regular customers by recommending them your top products or services and see the charm.
They will automatically tell others about your services as they found benefits from it already.
Do not worry about advertising your top services and proudly recommending them to all.
As it is one of the most creative content marketing ideas!
Statistical content makes more sense than anything else, and it is a thousand percent true.
Consumers quickly get this kind of content.
So they like to share it with others from their network which will help a lot for lead generation.
Now structure your content by tracking statistical information.
You can publish it once or twice a week with your audience.
This will quickly get you many leads than anything!
Industry best practices are an established set of guidelines and techniques for success within a particular business area.
But this changes throughout time, with new ideas emerging and changing technology and customer views.
Find out the industry's ongoing best practices and write about it as it is a great content marketing idea.
You can share your content on various social media channels.
People would love to know about these because they are getting information about your products and something interesting.
So, start to find out recent trends and update your content regularly to cope with industry changes.
30. Create an online course- The Classic Creative Content Marketing Idea
Have you made enough content?
Then you can go for online courses now.
Include your experiences, audience responses, case studies, user experience, and results in your courses.
You already know human love proofs, so once people follow your content, they will surely love to do your course.
People would love to recommend others too!
You can include your course links in your content.
In this way, the audience will know about your courses faster.
31. Write about specific trends, their emerged and evolving stories
You can easily find out by properly researching, following trend reports, publications, industry influencers, and maintaining a close group of advisers.
Why has an inevitable trend emerged?
After the, use different tools and analytics systems to identify the direction trend heading and start writing on it.
This kind of write-up can easily impress people with this kind of creative content marketing ideas; they can realize how much dedication you have invested.
So go for it and start doing your research activities!
32. Advise others in the industry- A Great Creative Content Marketing Idea
Knowing something very well and letting others help to know about it can never go wrong.
So when you know best about any industry or part of any sector, try to make content on that.
Advise those specific industries for their betterment.
This kind of content not only attract customers but also attract those industries' peoples.
There is a chance that they will try to do better in the future after taking your advice.
So do not fear to go for these sort of best content ideas and show your expertise!
33. Predict how new technology will impact the industry
The world is now being stormed by new technology is no secret, and in the following years, it will shake the workplace.
As you are reading this, I can predict that you are pretty much interested in technological matters.
Turn your predictions into creative content and share them with all because it is another beneficial marketing approach!
Research, collect data, brainstorm new ideas, and based on those, make your prediction.
You can go for video marketing in this case as this will help you a lot in brand awareness too!
People are now following technology more, so they will surely love to hear your words to present your forecast with relevant evidence.
So fasten up your research, plus start making predictions on new technology, including how they will impact any industry, and yes, share away!
34. Host your free webinar- Useful Creative Content Marketing Idea
If you wish to run your business in the long term, hosting webinars for free will help a lot.
People like free resources most!
So make them happy by arranging webinars with informative subjects.
You can advertise for your upcoming products or your best-selling items through this variety of webinars.
By attending these webinars, no matter what happens but the audience will know about your business.
Do you think it is less than any achievement?
Not at all!
So go for it.
35. Attach a comprehensive e-book
For transforming your straightforward content into great creative content, you can surely apply this idea.
Even you can change your blog into an e-book and attach it with your content!
It will help those who do not wish to or may not check your entire content right now and review it after any time.
However, you are not sure if they will return to your website again or not right?
To solve this problem, offer them to download your attached e-book, which is another best content marketing idea ever!
Try to add quality materials to your e-book, then be sure that they will return to you again.
So start making your e-book as soon as possible!
You have got enough creative ideas for your business, we believe, now apply concepts in the proper channels to get the most traffic!

If you want to get more ideas for the distinct business sector, you can go for-
16 Content Marketing Ideas for Small Business
If you're a small business owner struggling to find content marketing ideas, this article will assist you a lot.
10 Content Marketing Ideas for Healthcare
Website and content marketing is a tricky thing for most healthcare businesses.
So, put your website and content marketing to work with some easy tips from here!
20 Best Content Marketing Ideas for Restaurants
You need creative restaurant marketing ideas to draw customers in and keep them coming back for more right?
So here we are with this amazing content for the restaurant business.
Wrapping Up – Creative Content Marketing Ideas
In this guide, you have learned several concepts about the best content marketing ideas utilized by successful companies and industry leaders.
The next time you feel like you're in a rut, you may pass this guide of creative content marketing ideas. Then select the steps that best suit your consumers.
Remember that creativity lies in you. So you do not need to follow only these ideas.
Instead, you can create your ideas for making your content.
Now, I'd like to hear from you.
What is the one content marketing idea in this list that you'll start using to reach your marketing goals?
You May Also Like:
If you think this post was exciting & you have gained some knowledge, don't keep this accomplishment only with you. Allow your friends & family to stay the same intellect as you. In short, sharing is caring!