25 Social Media Content Ideas for Hotels 2023

19

min read
Looking for social media content ideas for hotels? Learn hotel social media ideas and how do hotels use social media to attract customers.
If you don't know, then you have come to the perfect spot you wanted.
Social media content for hotels is a strong medium for all other social networks and a great asset for hotels and resorts to use properly.
Restaurant and hotel owners do not rely on conventional methods of marketing anymore but have adapted the digital way of marketing.
If you are still confused about the importance of hotel social media ideas then have a look at these statistics properly.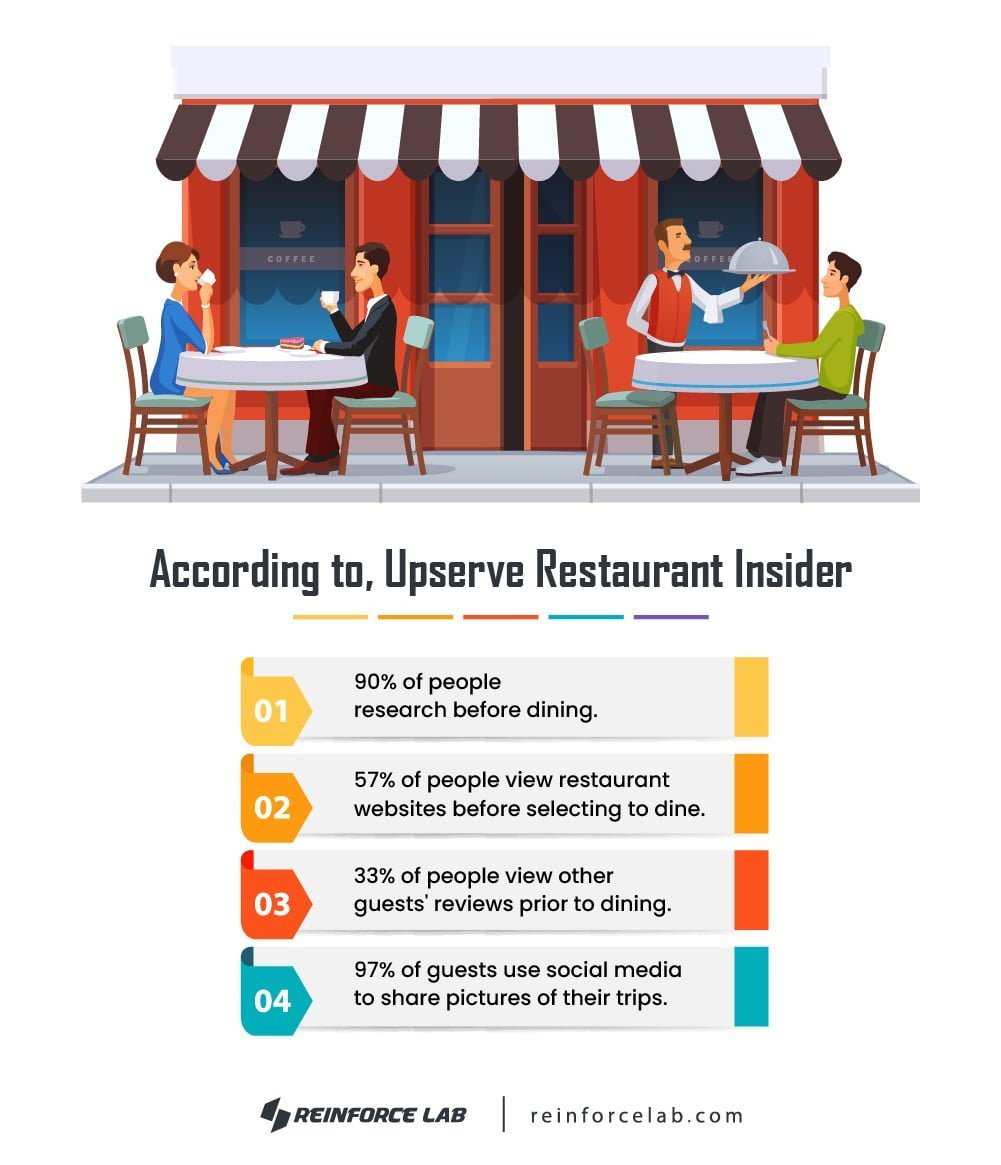 All the statistics prove that nowadays more restaurant owners are shifting to digital media to market their brands.
In case you are struggling with social media content ideas for your hotel business then you will get the best ideas from here for sure.
So let's get started with our first topic which is-
In our current day, online marketing performs a crucial function.
Social media marketing platforms are growing in this digital era, and they have now become a necessary platform.
In order to increase brand recognition in today's competitive industry.
In the promotion of the product/service, your brand sparks in online marketing platforms, develop connections with people, deal with their requirements.
And most importantly offer value and share storytellings.
So how can you efficiently acquire customers for your hotel business using social media marketing?
Here are several social media marketing strategies for hotels to attract guests and to enhance productivity and public involvement.
Smile your clients
It is important to obtain good responses from people to make your brand noticeable on the market.
Make them grin with your hotel social media ideas.
The manner a product is sold should also be inspiring.
People should feel good and reciprocate positively.
Offer a good user experience
Provide a smooth platform for an unbroken user experience.
This allows clients to access their website and purchase items without difficulty.
Additionally, link your website to hotel social media ideas postings to browse your website.
It should be useful and responsive to the company website.
In addition, any material contained on your social networking site should be easy for customers to access.
Focus More on Social Engagement
Concentrate folks on the content and articles.
Manage an excellent balance between content sharing and socialization.
It's a social atmosphere, attempt to show that you react more to people.
You adore this thing, actually.
Trust and Security Building
During the digital era, people often lose confidence in brands.
Try creating trust in social networks by demonstrating an easy experience in online transactions, concealing information, etc.
Let the visitors know that your website is 100% real and legitimate to generate confidence for your business.
The greatest approach is to improve your platform authenticity before going to social media.
Set your content schedule
Retain consistency is crucial if you want to continue to engage your supporters with your brand.
Creating your content schedule helps to arrange your subjects and publication time.
Develop a calendar of content for your social media sites.
These services may also be utilized to implement the strategy so that you can concentrate on the management of your business.
Now you know how hotels use social media to attract customers right?
Let's see another interesting topic-
Businesses in every industry use social media nowadays.
Over 58% of salespeople think that their efforts in social media are extremely essential to their marketing plan.
Here's how the activity is possible for hoteliers.
1. Set the correct target
For hotel social media ideas first, you need to devise a plan before logging into Facebook, Twitter, or a different social site.
This should contain your objectives or what you expect the initiative will earn.
Maybe this quarter you would want to boost traffic to your Website by 15%.
Or maybe every week you would want to receive 20 fresh reservations.
Regardless of the objectives that you select, remember to be SMART: specific, measurable, attainable, relevant, and time-bound.
SMART objectives are created to make your emphasis clear and ensure that your efforts are not wasted.
2. Be consistent with your voice
Now that you have a strategy with realistic objectives, it is time to get online and publish.
You will start establishing a voice for your hotel by generating profiles and publishing high-quality material consistently.
Remember to maintain a consistent voice for your brand – followers want to believe that they can know a brand like anybody else.
In the case of hotel social media ideas take what you wish to signify your hotel.
Is it inexpensive?
Stylish luxury?
An inviting trip?
Make it consistent with your projected picture of the property when creating a post or sharing material.
Visual material – whether it's images or videos – is hotter than ever and is more interesting than your usual text-based message.
Concentrate on the sort of information that people want to share.
One method is to snap pictures of your hotel and its visitors who had a wonderful time.
For hotel social media ideas remember to keep things basic if you take marketing-worthy images.
Like most things, there's always less.
You don't want to display everything with your hotel – you only want to attract potential visitors to some of the most interesting aspects you have to offer.
4. Be not frightened to commit yourself
What makes social media special is that companies and consumers may connect individually and enhance the authenticity and personality of their experience.
When people comment on your website, take the time to answer carefully and respectfully – even if their first remark is unfavorable.
Try to use Hashtags while discussing certain subjects, particularly those trending, to get greater traction with postings and reactions.
This makes it simpler for new visitors to find your material in case of hotel social media ideas.
5. Use advertising advantage
In their plans, many marketers employ social media since they may get outcomes without investing money.
But nearly every site in social media, including Facebook, Twitter, Instagram, and Pinterest, provides sponsored publicity services.
In the case of any hotel, social media ideas pay advertising may be quite successful when used in conjunction with frequent posting.
Consider that at least one company follows 80% of Instagram users.
As result, someone who follows a brand can buy and be loyal to it more probable.
You gain your name via paid advertising, which allows more people to follow and eventually become guests in your hotel.
Now you know the tricks of promoting a hotel on social media isn't it interesting?
I know it is.
Now finally it is time to dive into our most awaited topic.
So any further delay let's know the best-
25 Social Media Content Ideas for Hotels 2022
01. Social Media Content Ideas for Hotels: Create Your Business Profile
This one came first if anyone talks about social media content ideas for hotels.
Creating the business profile of your hotel business and social media presence is a must for any business.
Check to enter the necessary information and complete your profile.
Make a new page on Facebook as well as Instagram and name those under the brand name of your hotel.
Add a profile for that page, and cover picture.
A video can also be kept as a cover.
Complete the profile of your page by adding information like description, category, address, telephone, and more.
Maintain your username so you may be identified by people.
Some hoteliers ignore this but it does have a major effect on your followers on Facebook.
As seen here, an incredible cover photo may capture the attention of your readers.
You should also change your photo cover from time to time.
02. Social Media Content Ideas for Hotels: Show Off Restaurant Features
All about visibility is the hospitality industry.
In the case of the hotel business, it is a must to show off.
Otherwise, clients will not get interested in your business obviously.
Showing off is the most used marketing strategy for any hotel business.
Show the finest feature of the restaurant, unique pictures, or a distinctive portion of your restaurant.
Which will help to demonstrate that why the restaurant should be visited.
03. Social Media Content for Hotels: Promote User-Generated Content
User-generated content (UGC) is a very good approach for developing personal and user-pleasant contact.
With a little exploring of social media, gorgeous photos and tales published by your consumers will amaze you.
Search your restaurant's name for hashtags.
Find photographs of your restaurant on Instagram.
Check if the postings on Facebook, Twitter, or Instagram have been tagged.
Look for your Facebook or Twitter restaurant name to discover whether you've been referenced by users without a hashtag.
This kind of content is one of the most useful social media content ideas for hotels.
04. Social Media Content Ideas for Hotels: Outreach to Food Bloggers
A food blogger is one of the least utilized marketing methods to attempt and offer you a free meal or a drink pleasantly.
Please check your restaurant and share your experience online.
These food bloggers have a strong fan following and influence them to assist you to gain your attention and reach.
You cannot ask for an ethically incorrect good review, but you may request an objective restaurant review.
05. Social Media Content for Hotels: Promote Online Reservation
On your website, you should offer the option of making an online booking.
Alternatively, an open table feature that enables consumers to book their restaurant tables online is also available.
The devoted Open Table fanbase may also be taped.
This way you are making your customer's life easy so they will choose you before others right?
So do not miss adding such social media content ideas for hotels in your businesses.
Especially if you are struggling with social media marketing for hotels then apply it without thinking twice.
06. Social Media Content Ideas for Hotels: Use Instagram!
To promote the greatest visual material, use Instagram.
Show photographs, employees, food, guests with the atmosphere, and other things your fan base may enjoy.
Use the hashtags and memes game to make fans have fun.
Invite your follower's questions or establish competitions where you ask your followers to label your restaurant while visiting you with a photo.
This contributes to extending the reach and making engaging content.
Reels are the new deal nowadays go for it too!
Based on your profile and all pictures, create a branded hashtag that will encourage your guests to utilize it while posting images during their vacation.
Nearly five thousand postings include a hashtag, and many are from the customer group, and not only a hotel.
Each hotel in the company has also its own hashtags, such as #hotelserena.
Using the best suitable hashtags is the most used social media content idea for hotels nowadays.
So be trendy and reach a large group of people with your hashtags.
08. Social Media Content Ideas for Hotels: Form Organized Boards on Pinterest
The pins are arranged on the boards on Pinterest.
All of these boards are Pinterest layered.
Some of the most popular are DIY, Quotes, and fashion.
Using these boards, you may essentially organize your pins as your personal categories.
Pinterest users usually follow certain boards or only your profile.
By listing trend boards you may publish the hotel photo with the information and connect it to your website.
09. Social Media Content for Hotels: Connect and Enhance Marketing with Influencers
Firstly, locate a local influencer for the hotel sector.
Try to stay and market your property with them.
Bid enticing bargains, deals, or a free stay in exchange.
Ask the influencer if they stay at your hotel to capture as many photographs and videos as possible.
Set up a comprehensive marketing campaign after an influencer is identified.
Premarketing and postmarketing concepts should also be included in this approach.
Use your social media postings completely afterward.
In this digital era, influencer marketing became one of the most common social media content ideas for hotels.
10. Social Media Content Ideas for Hotels: Give Best Dining Tips
You can make blog posts with the best dining tips for any hotel industry.
This is clear, perhaps, but in this case only: the dining inside your hotel should not include these.
Instead, followers will indicate that you belong to a wider community and wish to eat the same range of local produce.
This way you also can get your target audiences.
Hotel marketers can follow this kind of content marketing strategy to get the best result.
Lure your audience into a holiday they need and count it as one of the most shareable social media content ideas for hotels.
Splurge them with suggestions for trips, and activities and enhance your hiking pleasure.
As social media post ideas tips related content gets the best reach.
Then give your hotel's comfy area to obtain the effort they require.
Flesh out all their potential.
Show followers that you want to make the experiences of your visitors as rich as possible via recommendations on what to do during the day.
Sharing videos of any recipes from your hotel can be a unique hotel marketing strategy.
Through this sort of social media content, you can easily get attention.
As you are being authentic as well as creative.
You can go for this kind of social media post on any special occasion with your special dishes.
Make your hotel or its culture different from your followers who will make it feel more closely associated with your resort.
13. Social Media Content for Hotels: Repost a Guest Review
The objective is to have people travel the route to becoming consumers by sharing approval from someone with whom they can identify.
The greatest evaluations to submit are those who mentioned a special characteristic of your boutique hotel – "Room design has a personal, human touch!" or
"The staff had eateries which weren't attractive in the vicinity!"
This social media post concept works better on Twitter and Facebook, where the more coherent style you create on Instagram is less likely to interfere.
14. Social Media Content Ideas for Hotels: Introduce Special Features of your Restaurant
Hotels and resorts can make them unique to customers for their special features.
And who can show off their special features too much can get the best responses.
So use this kind of hotel social media content idea and get the most potential guests.
Tell supporters about aspects of your boutique hotel, which make it distinctive or beneficial to fulfill your demands.
15. Social Media Content for Hotels: Help People Decide What to do During their Trip
You do three things by posting local tour guidebooks in the style of the weekend, or in an evergreen manner.
First, you assist your present visitors to understand how their time may be spent.
Secondly, you inspire individuals to reserve a hotel to visit your city or town.
Third, you engage with the community and become an information source on what's happening in the neighborhood.
Never forget that social media platforms are the best suitable place to promote your hotel.
And count it as the fittest social media ideas that can give you the best ROI.
16. Social Media Content Ideas for Hotels: Promote Specific Specials & Packages
Consider it one of the best suitable social media content for hotels.
This could have to do with a specific vacation or a special cultural event such as a talk series for the author.
Knowing supporters of these ideas is a wonderful approach to encouraging locals to do business.
The picture text allows you to circumvent the character restriction on Twitter and it also implies.
As in the accompanying content, the details are most probably viewed by Instagram followers.
17. Social Media Content for Hotels: Take a Look at Local Events
You should always focus your content marketing approach on the value your audience has.
This also applies to your approach to social media.
When publishing content from others, evaluate how it might help your audience even when you technically do not produce unique content of your own.
For example, you may be in your region with a significant seasonal event.
Obviously, guests would get profit from your this knowledge.
So on social media, you might post an extensive piece on it.
Food matters very much.
On vacation, people want to eat well, have new flavors, and have a good time.
One of the main reasons for visiting foreign countries is the experience of new, unusual foods.
In your social media pictures show your hotel restaurant menu item, cuisine, and drink!
Don't forget to add the proper hashtags for foods and lifestyles for broad audiences.
19. Social Media Content for Hotels: Tell Interesting Facts about your Destination
A nice piece of the interesting fact about any destination can easily attract anybody.
These little-known facts may show you to be an expert on visiting your city and are both important and interesting for tourists.
The list of entertaining stuff about the destination in the most CVB and DMO marketing department already exists.
Five minutes to perform some rapid internet investigation if you don't know.
And undoubtedly this set of social media content for hotels can give you the best result than anything else.
20. Social Media Content Ideas for Hotels: Showcase What's New in your Hotel's Destination
Be the first one in your city to tell your followers anything new and make your hotel a top information source on your location.
Is your neighborhood's new brewery opening or a new museum exhibit?
Share it with your followers on social media first and remember to add images or videos.
21. Social Media Content for Hotels: Provide Helpful Travel Tips
Wanted to create unique social media content for hotels?
Then you can use this wonderful idea to get the highest reach, especially from travelers.
There is a lot of information on journeys (for example, travel advice and travel inspections).
Use them from brief tweets to big blog entries for all things.
Again, you need to become a trustworthy source and an authority for the destination.
22. Social Media Content Ideas for Hotels: Announce Hotel Staff Appearances
Are your traveling trade show sales personnel going?
Or is your marketing staff in a different city promoting your hotel?
Let your audience know where and when you are going to be.
Please stop them and inform them to visit you.
23. Social Media Content for Hotels: Show your Hotel's Charity Involvement
Travelers enjoy knowing that their communities are often concerned with companies.
Share social media posts with photos of your volunteer crew, news about your favorite hospitality organization, and your last donation.
In this way, you can get the best result from the travelers' side.
As they support these sorts of activities.
This is a really sensible concept of social media content for hotels.
24. Social Media Content Ideas for Hotels: Create Themed Posts
This is one of the most unique social media content ideas for hotels.
You can't upload images and content every single day as a hotel or resort.
It's not relevant since it might make you sound arrogant.
Include topic postings in your hotel marketing plan.
You don't have to sound plastic and go too stringent with your postings.
But your followers will be able to follow a pattern that gives them the feeling of structure and cycle.
25. Social Media Content for Hotels: Promote Events and Parties of your Restaurant
This is another effective social media content for hotels.
Size experiments are a guaranteed method to draw clients and headlines.
If you know something about your region, consider rebuilding it in a huge way.
Hold a food challenge, alternatively.
Make a popular platter the largest version and allow them time to eat it.
Influencers and local famous people may even be invited to test it.
Some expert eaters worldwide tackle various culinary challenges.
This concept is a simple method to improve the media attention and awareness of your business.
Trying a world record is another option that you may include in many of these ideas for restaurant events.

Wrapping Up –  Content Marketing Ideas for Hotels
Revise those ideas to create the perfect content for restaurant marketing using these basic yet powerful suggestions,
With these content marketing ideas for restaurants not just your present customers,
but other folks who could be seeking a new restaurant will earn your confidence very easily.
Even by following those offline marketing ideas and strategies you can get the best result no doubt!
You can inspire your readers to continue to return to your website and consequently obtain more traffic
by creating these kinds of valuable content.
Remember that restaurant owners' main marketing tactic is word of mouth.
If you can spread the word and show your authenticity,
then you can win the restaurant market easily.
Another thing, creativity lies in you.
So you do not need to follow only those ideas for your restaurant industry.
Instead, you can create your own restaurant marketing ideas.
Now, I'd like to hear the best restaurant marketing ideas that you have used or using for your business.
Do you have any other ideas about; how to promote a hotel on social media? Share your ideas with us!
Know more about our Off-Page SEO Services!
Read more from our blog.
You May Also Like
If you think this post was interesting & you have gained some knowledge don't keep this accomplishment only with you. Allow your friends & family to keep the same intellect as you. In short, sharing is caring!